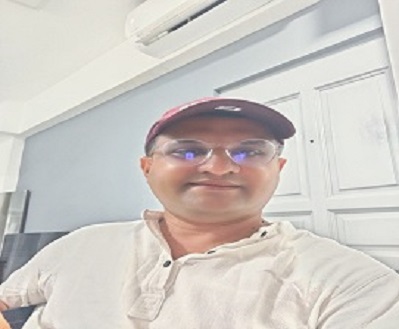 Dr. Santosh Kumar Bashyal., PhD, MD, MBA(fellow), ICRT(Harvard)
Consultant Orthospine Surgeon/Clinical Scientist
Private practice /Kathmandu university, Male, Maldives, Zipcode 0096, Nepal.
Email: [email protected]; Contact: (+960) 9609123081
Specialization: Orthopedic/spine/Clinical research/Regenerative Medicine
Biography
A Harvard univesity graduate as Clinical researcher holding Doctorate (PhD) in spine surgery with MD orthopedics and MBA fellow from USA.More then 13 years experience in field of academic,teaching Medical school, leadership and socialist in rotary international and scientific journals .Served as Head of department in orthopedic and trauma surgery unit under kathmandu university ( Devdaha medical school research institute)Nepal for 4 years .Worked as consultant in Orthopedic specilist in Indra gandhi Memorial Hospital maldives .Currently working as private practice in maldives. Awarded by president of Nepal as Bidhya Bhushan KA 2019 (Highest academic Award )as First PhD spine surgeon of Nepal .Life long member of NOA,ASSN.Core committee member of Value and Investment commitee of north American Society of Spine .Presented Scientific paper in international and national . Editorial board at JSOR/EC Orthopedic/JCOR/ Oattext publication/DMC.Trustie and chairman o f Shovachabi memorial Research Foundation . Young Energetic Scientist-Doctor Married to prosthodontics resident Dr.Bipina Pandey happily towards life . Interested in spiritual practices ,Healing ,yoga and global economic.
1